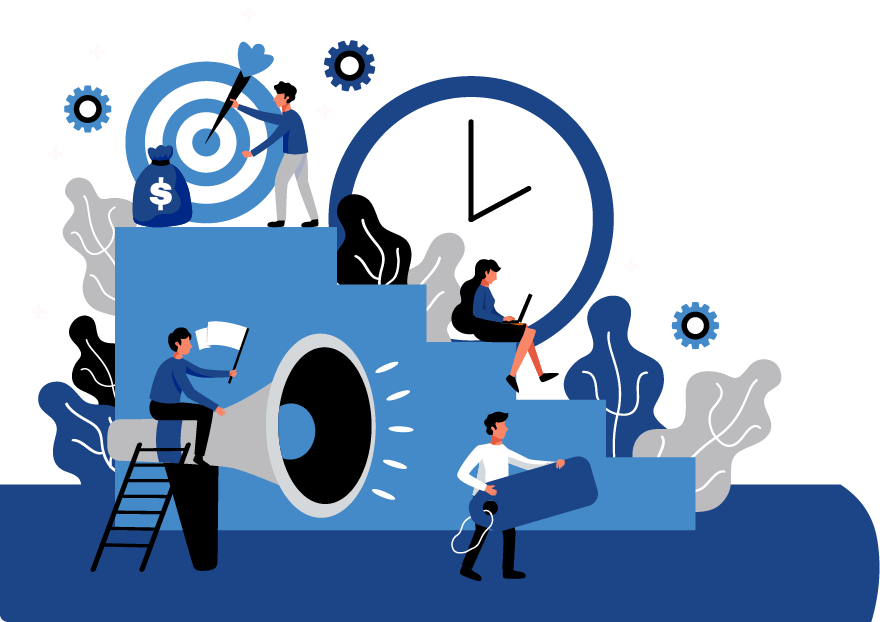 We drive business results.
WHAT OUR CLIENTS EXPERIENCE
We understand that each client has a different target to achieve depending on the structure and nature of their business.
Sales
18.32X return
On Ticket Sales
Cashion Marketing used deep segmentation paired with contextual content to drive a 18.32X return on ad spend throughout the 5-month season.
Case Studies
Leads
881 Leads
For Venue Bookings
Cashion Marketing leveraged Google Ads, Facebook Ads and Instagram Ads to build a fully automated funnel to drive awareness, consideration and conversion which resulted in 881 leads over a 17-month period.
Case Studies
E-Commerce
7.38X return
For E-commerce sales
Cashion Marketing used data-driven targeting models and contextual content strategies to drive a 7.38X return on ad spend over 6-months.
Case Studies
Paid Search
We elevate our clients' paid search structure and strategy, while also getting impressive performance.
Paid Social
Creating engaging ads, building relevant audiences, and leveraging ad platform algorithms to get our clients qualified traffic and leads that drive revenue efficiently.
Effective Conversions
A digital marketing strategy is only as good as it's conversion rate. We continuously test landing page conversion to ensure that every ad dollar is spent wisely.
Reporting Analytics
Tracking accurately is critical to digital marketing success. We ensure that our clients' clicks and conversions are being tracked by the platforms required to determine success.
Cashion Marketing was able to change the way we as a business looked at generating revenue in the digital space. No longer was it a long term focus, instead he helped transform the way we strategically and tactically looked at creating targeted specific workflows that through his constant optimization was able to modify and scale the ROI.
John Mathers
Senior Vice President, Brand & Business Development at Ottawa Sports and Entertainment Group (OSEG)
Cashion Marketing was a pleasure to work with always being responsive and reacting to trends immediately, providing us with great insight and reports throughout. We were provided with a great all around experience.
Adam Milito
General Manager, Orchard View Wedding & Event Centre
Cashion Marketing has been an asset to our marketing team since the day we hired them! They worked closely with our in-house social media team to create, capture, and execute amazing social campaigns. We've been consistently using Cashion Marketing since the pandemic hit and we had to close down our restaurant. Since we closed, our e-com sales were the only revenue coming in to keep our business afloat. Cashion Marketing was able to continually increase our sales week over week with their strategic ads. We're so thankful to have Cashion Marketing on our team!
Mat Flosse
President, Meatings Barbecue